For a front-line, first-person view of the latest trends and issues in the health tech field, there is no better source than the doctors who are researching, developing, testing and working with new technologies every day. If you want to know what's happening at the intersection of medicine, technology, and social media, we've got 10 top digital-savvy to follow on Twitter who will keep you in the know.

1.Dr. Eric Topol
Eric Topol, MD, is professor of genomics, holds the Scripps endowed chair in innovative medicine, and is the director of the Scripps Translational Science Institute in La Jolla, California. He believes that just as the printing press allowed the general public access to knowledge previously reserved for the elite, technology will transfer control of healthcare to the masses.
2. Dr. Mike Varshavski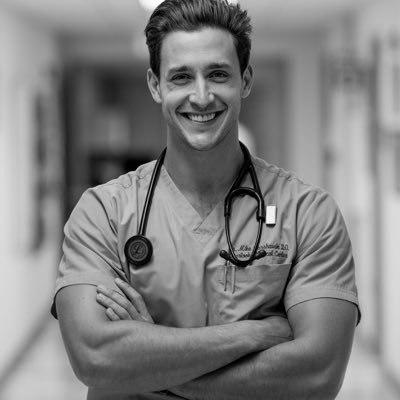 With close to 120,000 Twitter followers and almost 3 million more on Instagram, Dr. Mike is a bone fide social celebrity. He busts common medical myths and answers everyday health questions shared by his monthly millennial audience, and is a frequent guest on TV talk shows, helping to de-mystify the med tech news stories of the day.
3. Dr. Bertalan Mesko
Dr. Mesko, aka The Medical Futurist, posts his own insightful thoughts and plenty of intriguing articles about the future of medicine and the integration of technology with healthcare. The Hungarian physician, Ph.D holder in genomics, and self-professed sci-fi geek is also the director of The Medical Futurist Institute.
4. Dr. Joseph Kim
Joseph Kim, MD, MPH, MBA, FACEHP is a physician executive, digital entrepreneur, and technologist and the founder of Q Synthesis LLC. He tweets regularly about the applications for big data, AI and wearable tech in medicine.
5. Dr. Kevin Pho
He's been described as "social media's leading physician voice." With more than 21,000 followers, Dr. Pho's Twitter feed shares stories and insights from primary care doctors, surgeons, specialists, nurses, med students, healthcare policy makers and, of course, patients themselves.
6. Dr. Wendy Sue Swanson
Better known to her followers as Seattle Mama Doc, paediatrician Dr. Wendy Sue Swanson uses technology and social media to enhance the doctor / patient relationship. As the Chief of Digital Innovation at Seattle Children's Hospital, Swanson practices what she preaches online.
7. Dr. Ashish Jha
As a professor of Health Policy Research at Harvard's School of Public Health, and the Director of the Harvard Global Health Institute, physician Dr. Ashish Jha follows one fundamental belief: an ounce of data is worth a thousand pounds of opinion. A vocal proponent of data-driven healthcare, he shares his thoughts on Twitter and his popular blog, An Ounce of Evidence.
8. Dr. Jacob Reider
Jacob Reider, MD tweets often about health, technology, and family medicine. Perhaps best known as the author behind the health tech blog Docnotes, Reider blends an educational mix of his personal experiences and professional insights.
9. Dr. David Lee Scher
Cardiologist and digital health consultant David Lee Scher, MD, says he founded his company DLS Healthcare Consulting "out of a need for a clinical perspective in the rapidly growing areas of mobile and digital health care." His Twitter feed is a valuable source of information, advice and thoughtfully curated social shares.
10. Dr. Val Jones
Looking for smart healthcare advice? GetBetterHealth.com founder Dr. Val Jones shares a health provider's perspective on digital health, technology, healthcare reform, policy, research and patient care.
https://www.ambir.com/wp-content/uploads/2018/07/healthtech-house-call-top-10-digital-savvy-doctors-to-follow-on-twitter.jpg
458
1210
Rob Krums
https://www.ambir.com/wp-content/uploads/2016/07/ambir-logo.png
Rob Krums
2018-07-09 17:37:04
2018-07-09 19:57:13
#Healthtech house call: top 10 digital-savvy doctors to follow on Twitter